Discover The Difference
Where do you want your financial journey to take you? Explorers CU (formerly Services Center FCU) is here to help. We have a vision of financial empowerment for everyone – backed by fresh teamwork, drive and ingenuity daily.
As a not-for-profit, member-owned cooperative, we return profits to our members through financial education, reinvesting in the community, low-interest rate loans, and higher dividends.
You set the goal(s) and the pace. We'll provide the financial tools, expertise, guidance and support to get you there.
OUR HISTORY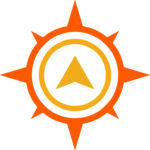 In 1962, the employees of the Yankton State Hospital organized and chartered the Yankton State Hospital Employees Federal Credit Union. This small branch was renamed to Services Center Federal Credit Union and grew into three branch locations with over 7,700 members and $70 million in assets.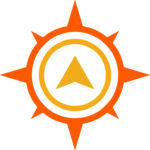 March 2019, Services Center expanded their charter to serve 18 counties between South Dakota and Nebraska.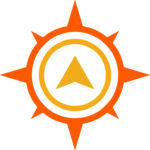 Due to this charter expansion, in March 2020, Services Center recognized that our members and community have evolved.  To respond to those changes, Services Center changed their name to Explorers Credit Union.
OUR PROMISE
Explorers Credit Union exists to support, educate, encourage and inspire our members to reach their financial goals.
Whether in person or online, we ensure a consistent Explorers experience for everyone: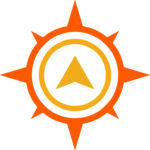 WE have a vision of financial empowerment for everyone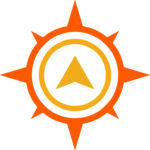 WE are all on a journey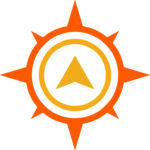 WE are all driven to make an impact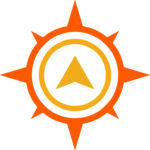 WE believe working together gets us there
SCFCU IS NOW EXPLORERS CU FREQUENTLY ASKED QUESTIONS
What do I do if I have more questions?
Please feel free to call us at 605.665.4309 or 800.491.4309 if you have any further questions.
How did we arrive at that name idea?
Explorers come in all ages and genders. They are doctors, farmers, manufacturers, teachers and students; they are neighbors, family, friends and you. Explorers stand in line at the store, spill popcorn in the theater, and pay close attention to their finances. It's also a nod to consistent financial direction from a reliable, not-for-profit partner.
When will the name change occur?
NCUA has approved our request for our new name, Explorers Credit Union. You will begin to notice a transition to Explorers Credit Union on items such as signage, statements, letterhead, documents, website and social media March, 2020.
What are some of the positives of the name change?
Explorers Credit Union is a new name but comes with our established commitment to member service excellence. Rates on deposits and loans will remain competitive. Our growth and increased resources will allow us to serve our members even better. The new name is more reflective of our expanded field of membership and represents a dynamic and vibrant introduction to our credit union and its products and services.
Is Services Center Federal Credit Union moving away from is affiliation with the local community?
Not at all! Services Center Federal Credit Union is proud of our history with our community since 1962. We are thankful for our founding members and community for supporting us for so many years. We respect this legacy group of members and acknowledge their continuing contributions to our credit union. Far from being a move away from our roots, this change is, in reality, a proactive step towards becoming a better financial institution. As the times have changed, so has our evolving membership base. While our founding members will always be a vital part of that base, we must acknowledge that our community charter now allows us to serve an expanded group of people (anyone who lives, works, worships, volunteers or attends school in Bon Homme, Yankton, Clay, Douglas, Hutchinson, Turner and Lincoln counties in South Dakota and Holt, Knox, Cedar, Wheeler, Antelope, Pierce, Wayne, Boone, Madison, Stanton and Platte counties in Nebraska) as well as the immediate family of existing members. Our new name is more inclusive of this expanded membership base.
Are there changes to phone numbers? Website? Email?
All phone numbers remain the same. After March 4, 2020, the new website address is ExplorersCU.com and our employee's emails now end with @explorerscu.com. The old website and email addresses will automatically redirect for a period of time.
Will this affect my loans, savings and investments?
The name change will not impact any of your accounts. If you currently have certificates of deposit, these remain valid and at renewal time will be replaced with our new name and logo. There is no need to do anything.
Will I have to change automatic drafts and direct deposits?
Automatic drafts and direct deposits will continue to use the same routing/transit account numbers as now. These numbers have not changed, so there is no need to update this information.
Is the management or Board of Directors changing?
No. You'll still see the same friendly faces at our branches and events.
Can I still use Services Center Federal Credit Union checks and deposit slips?
Yes. You can continue to use your Services Center Federal Credit Union checks and deposit slips. When you run out of checks or deposit slips, your new ones will have the new name and logo.
Will my Services Center Federal Credit Union ATM, debit and credit cards still work?
Yes. You can still use your current Services Center Federal Credit Union ATM, debit and credit cards. Your cards will eventually be replaced with new cards displaying our new name and logo.
Will my account numbers change?
No, your account number(s) will not change.
Will this affect my membership status?
Not at all! The name change has no impact on member status. You and your fellow members are our credit union owners.
Is this a merger or sale of Services Center Federal Credit Union? Is Services Center Federal Credit Union changing ownership?
No, this is not a merger or sale. Our members still own the credit union! The credit union is not under new ownership and our committed staff, managers and directors are all still serving you and your best interests. We are just changing the name, not the way we do business.
REPORTS
Statement of Income: April 2020
Statement of Financial Condition: April 2020
Federal law requires all financial institutions to obtain, verify, and record information that identifies each person who opens an account to help the government fight money laundering and funding of terrorism.